Welcome to my website!
My name is Mairsile and I write lesbian novels, mostly romance with happy endings. If that's something you would enjoy reading, please take a look around.

Currently, all my books are for Kindle on Amazon, but they have a free app for your desktop.
Breaking into Prison #1 for 10 weeks!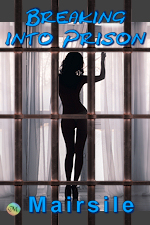 Trudie Youngblood, a successful author with a movie franchise based on her award winning novels, had everything; fame, money, and a wife who loved her. Then the unthinkable happened. Her wife was murdered leaving Trudie so devastated that she became a shut-in. Unable to leave the confines of her home, she lives with her dog and cat, allowing very few people into her inner-circle. 

Annie Nichols is the service tech for the ultra-modern building where Trudie lives behind her lock door. A routine work order introduces Annie to the reclusive writer and opens up a world of love and danger. Annie, a reservist in the Air Force Military Police, must use her skills to discover the identity of the stalker who has caused the beautiful author so much pain. Read the first chapter for free or  Buy it now!
Just Released:
Attis: A New Beginning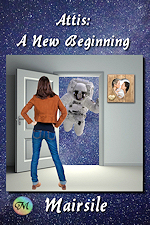 Bernie and Angela loved each other deeply and swore that nothing could keep them apart. But Bernie held one lifelong dream; to be an astronaut, and sail her spacecraft among the stars. FATE intervened when she was given the opportunity to fulfill that dream and command her own shuttle. She promised to return to her lover, her wife, as soon as her mission ended. But once again fate intervened. Would they survive the events that threatened their lives so that they could find each other again?

Read the first chapter for free or Buy it now!
Coming soon:
Dream Mongrels (tentative title)
Niki had a very unique, quite rare problem with her sex life. She couldn't climax unless she was asleep. But when she slept, she had the best sex of her life. The only problem was that she woke up in the throes of passion completely alone with no memory of the dream. It wasn't medical, and she knew it wasn't psychological. She had to find out the reason no matter the cost, including her life.